Welcome to Happy Science!
Sydney / Melbourne / Australia Shoshinkan
---
Happy Science is a spiritual movement founded by Ryuho Okawa.
Today, members in over 165 countries are learning his teachings on universal Truths and practicing love, wisdom, self reflection and progress based on a spiritual view of life.
No matter where you come from or what religion you belong to, Happy Science welcomes you to join us and study these teachings together.

<✨Sunday Service✨>
Every Sunday from 2pm.
If you would like to join online, please email to [email protected]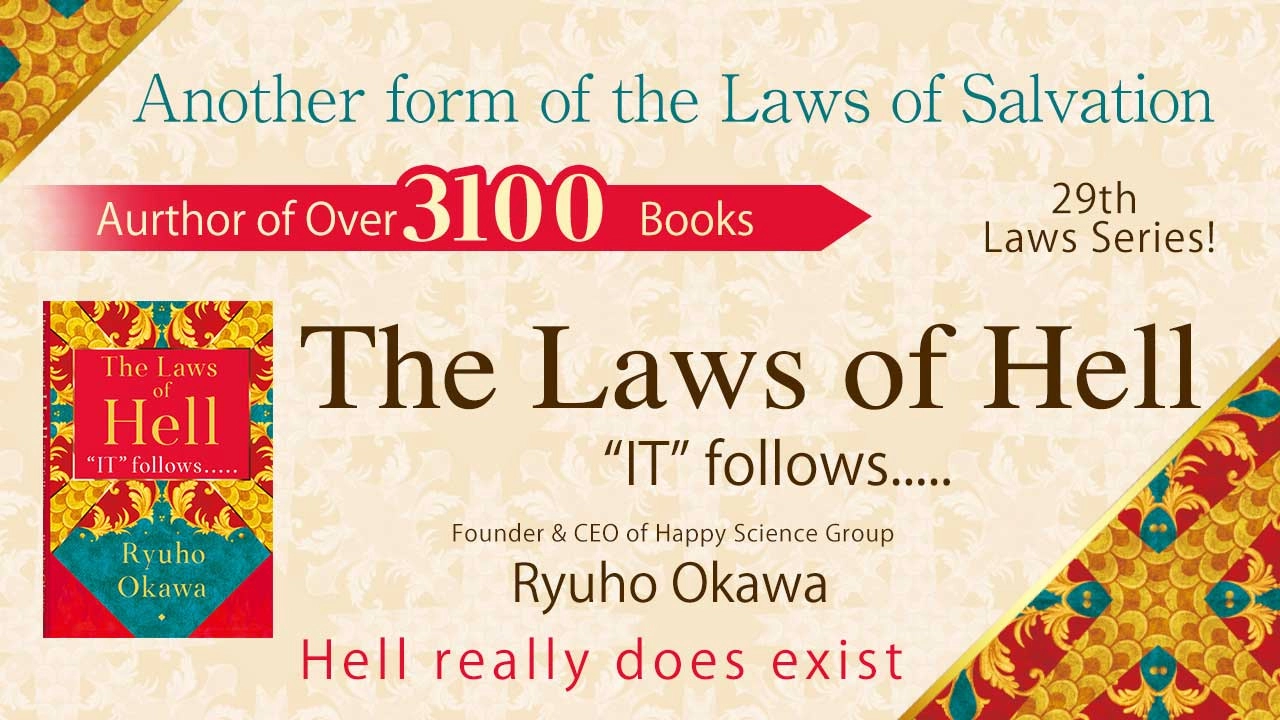 Whether you believe it or not, the Spirit World and Hell do exist. Currently, the Earth's population has exceeded 8 billion, and unfortunately, 1 in 2 people are falling to Hell.
This book is a must-read at a time like this since more and more people are unknowingly heading to Hell; the truth is, new areas of Hell are being created, such as 'internet hell' and 'hell on earth.' Also, due to the widespread materialism, there is a sharp rise in the earthbound spirits wandering around Earth because they have no clue about the Spirit World.
To stop Hell from spreading and to save the souls of all human beings, the Spiritual Master, Ryuho Okawa has compiled vital teachings in this book. This publication marks his 3,100th book and is the one and only comprehensive Truth about the modern Hell.
What is Hell really like? What kind of mindset will lead to Hell? How can you prevent yourself from going to Hell?
Read this book to find out the spiritual truth of this world and discover which world awaits you.
Okawa has previously published The Nine Dimensions: Unveiling the Laws of Eternity (IRH Press 2012) which describes the structures and the characteristics of the multidimensional planes in heaven, but it is urgent that The Laws of Hell be read and understood by people now more than ever to save the Earth from its greatest crisis yet.
Our Contact
---
Sydney Branch / Australia Shoshinkan
516 Pacific Highway, Lane Cove North NSW 2066
Tel: +61 2 9411 2877
Business Hours: 9am- 8pm
Mondays Temple is closed
Melbourne Branch
Please contact to Sydney Branch.
Event Calender
---
✨December Events⛄