Donate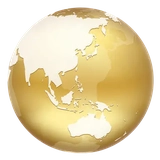 At Happy Science, our contributions are Happiness Planting donations. These Happiness Plantings are seeds of happiness that contribute to the expansion of happiness through the practice of the teachings of Happy Science.
As a non-profit organization, we rely solely on contributions from members (and friends) to fund activities and support our ministers. It is not the quantity that matters, but the quality and attitude of the offering, so we encourage all who appreciate our teachings to consider a showing of gratitude in the form of regular offerings.
You truly make the difference for us, and we are extremely grateful!